The Gazette Weekly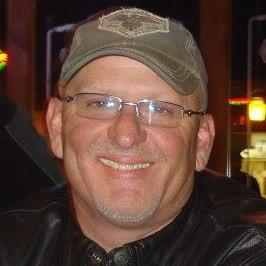 Letter to the Editor
"Special to The Gazette Newspaper"
After 17 years as Principal of Buckner Elementary School, Patrick Farnan tenders his letter of resignation
Dear Parents, former parents and students and former students of Buckner,
  It is with great sorrow that I write this letter.  Over the past 17 years, I have been honored to serve as the principal of Buckner Elementary.  Over these years, I have driven over 450,000 miles and spent half a million hours on the road, but I feel like I have received much more that I have given I have been the recipient of amazing support from the people of Buckner.  They have held me up during the death of my son and grandson and stood by me during my own horrible accident last year.  They have sent cards, food and letters.  They have visited me, participated in the Walk to Remember at Weston, honored me with birthday surprises, remembered and honored veterans and even held an amazing walk to help with my hospital bills. Support of this kind is once-in-a-lifetime experience.
  In addition, you have supported my vision for this school.  When I first arrived, Buckner was a good place, but I was convinced it could be wonderful.  With your support and hard work, we have grown from 25% of our students achieving at grade level to nearly 60% of our kids reading above grade level .  At the time I started just under 25% of the students were at grade level in Math and today over 60% are achieving above grade level in Math.   In spite of the retirement of some terrific staff members and through three superintendents, we have continued to achieve at outstanding levels.  This has all been done with hard work and dedication of parents, community members, staff, former staff and businesses from Buckner, Levasy and Sibley!  
  I can walk through the town and name countless individuals and families that helped with their support of our school and students, as well.  I will always remember and cherish your support.
  As most of you know last year I had a motorcycle accident.  At that time, so many people of Buckner were helpful and supportive.  Even though the road to recovery was long and arduous, I was pronounced capable to return to work by my doctors and specialists.   I can never thank or repay you for all that you did for me during that time.
  However, since my return, I have felt that the support from the school administration was missing.  They questioned whether I could continue to have the best interest of the students at the top of my list. Obviously, the gains and improvements we have made over the last 17 years were not enough to convince them that Buckner was the place I choose to be.  As this support has been reduced, I have realized that the school administration's lack of faith in me may begin to affect their support of Buckner elementary and ultimately, the students.  I cannot allow this to happen.  I do not wish for the academic lives of these students to be diminished because of this lack of support.   We continue grow and keep having success for our kids because that is what is really important!  
  For this reason, I want you to be aware that I have informed the school administration of my intent to retire effective at the end of the year.
  "I've lost a son, grandson and my dad.   I had a traumatic bike wreck that nearly took my life but I am a man, god is watching over me for a good reason, he will let me know the next path."   
  Just as you have welcomed me into your lives for the past 17 years, please know that you are welcome to visit me if you are ever in Weston.  I am not sure what I will be doing but I am sure God has a plan for me as He does for all of you.       
Thank You
Patrick Farnan, Principal Elementary School
Share
About Author